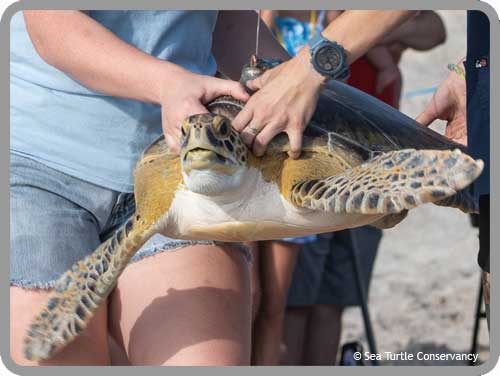 Hey pals! The name's Zee! I'm a subadult green turtle and let me tell ya, it has not been easy being green! I had to be rescued by the UCF Marine Turtle Research Group from Sebastian Inlet back in February because I accidentally consumed a ghost net (a fishing net that was lost or abandoned in the ocean or waterway). The researchers saw the net coming out of my mouth and a single line of the net caused a deep furrow in the corner of my mouth. Ouch! Luckily they were able to transport me to the amazing folks at the Brevard Zoo Sea Turtle Healing Center who took great care of me over the next five months. They removed part of the line on intake and did lots of scans to make sure they got as much of the line as possible out from inside my body. I also received antibiotics, a good diet and lots of fun enrichment while I was there. Now I'm ready to go back to my ocean home and participate in the Tour de Turtles, while also raising awSusan and Howard Zemser inhonr of their sonareness about the dangers of ghost nets and entanglement in discarded fishing gear! I hope you'll cheer me on!
I was named by my Sponsor, Susan and Howard Zemser in honor of their son, Midshipman Third Class Justin Zemser. Click here to learn more about Justin. Check out my marathon migration map, where you can follow along as I swim to raise awareness about the threat of Commercial Trawl Fisheries to sea turtles. Please help me raise awareness about my cause by supporting me!

Learn more about green turtle sea turtles.
Zee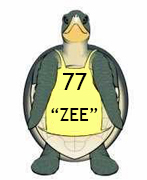 Map
Biography
Cause
Adopt-A-Turtle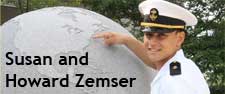 In honor of their son, Midshipman Third Class Justin Zemser.
Read Justin's amazing story.