Organizer
Sea Turtle Conservancy

It is the mission of the Sea Turtle Conservancy, formerly known as the Caribbean Conservation Corporation, to ensure the survival of sea turtles within the Caribbean, Atlantic and Pacific through research, education, training, advocacy and protection of the natural habitats upon which they depend. STC is a nonprofit, 501(c)(3) organization based in Florida with offices and projects in several other locations. STC is the oldest sea turtle organization in the world. Since its founding in 1959, STC's work has greatly improved the survival outlook for several species of sea turtles.
Certina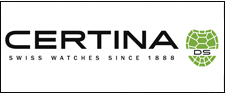 Certina watches are known for their precision, reliability and sporty character. The sport watch brand has an international reputation built on quality Swiss workmanship, throughout its 125-year history. Water is the source of all life. Perhaps this is the reason why humans have always been so fascinated by this element. Certina also succumbed to the magic of the oceans long ago, dedicating a series of timepieces to life above and under water. Certina's passion for the world's oceans dates back to the 1960s, when the brand equipped two underwater projects that aroused international attention. Certina's maritime models are the ideal companion on holiday, but they can also be much more than that. Thanks to their dynamic design they look great both at the conference table and at a smart dinner. They are reliable and elegant sport watches – and radiate a lust for life.
Wildlife Collections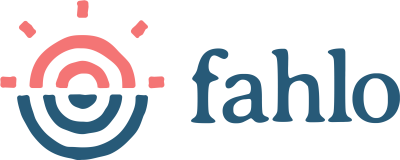 Wildlife Collections has rebranded and is now fahlo, a name they feel better reflects what they do: selling bracelets that come with real animals to "fahlo" online. Growing up together in North Carolina two best friends since elementary school attended college in Wilmington, NC, where we both became exposed to the ocean and the abundance of wonderful life that lives in it. However, we also realized how detrimental mankind can be to our beautiful environment. From plastic, development, entertainment, and toxic pollution, we both decided that it was time to figure out how we could help fix this ongoing disaster. So join us in our mission to help clean up this planet and save those who cannot speak up to save themselves. By ourselves we can make a dent, but together we can make an impact.
Atlantis, Paradise Island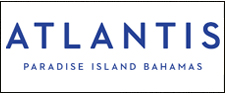 Atlantis, Paradise Island is a unique, ocean-themed destination located on Paradise Island, The Bahamas, and features a variety of accommodations, all built around a 141-acre waterscape comprised of over 20 million gallons of fresh and seawater lagoons, pools, and habitats. Home to the largest open-air marine habitat in the world, there are over 50,000 marine animals in lagoons and displays, including The Dig, a maze of underwater corridors and passageways providing a journey through ancient Atlantis. Atlantis supports multiple Bahamian and Caribbean marine conservation programs through the Atlantis Blue Project Foundation and has helped preserve over one million acres of marine habitat in The Bahamas. Learn more at BlueProjectAtlantis.
Turtle & Hughes
Turtle

& Hughes, Inc., established in 1923, is a fourth generation family-owned business and one of the nation's largest electrical and industrial distributors.  Based in Linden, NJ, it serves the industrial, commercial, utility, integrated supply and contractor markets from 17 locations nationwide. With sales exceeding $500 million and over 700 employees, it is a significant force in the engineering and procurement of power distribution, automation, communications, lighting and energy projects, as well as an emerging force in the integrated supply arena.
Tarte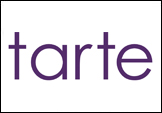 Tarte's founder set out to create a line of cosmetics that would prove glamour can be good for you by pioneering the use of high-performance naturals. Today, tarte is a leader in healthy, eco-chic beauty, offering cruelty-free cosmetics infused with skinvigorating ingredients like superfruit and plant extracts, vitamins, minerals, essential oils and other naturally-derived ingredients. But it's not just about what's in our powerful formulas; it's what's not in them that really sets us apart! All of our products are formulated without parabens, mineral oil, phthalates, sodium lauryl sulfate, triclosan, synthetic fragrances and gluten, just to name a few. Ingredients are absolutely important to me, but so are formulas that perform.
Honu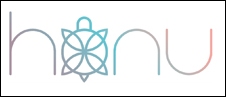 Honu is the Hawaiian name for the beautiful green sea turtles often spotted off the shores of the islands. This is where our founders had their first encounter with sea turtles which was the inspiration for HONU, founded in 2017. We're on a mission to help save some of the ocean's oldest inhabitants from extinction by creating ocean-inspired jewelry and accessories with eco-friendly materials and plastic-free packaging.  www.shophonu.com
Disney Conservation Fund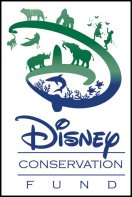 Disney Conservation Fund enables nonprofit organizations to provide support for more than 45 species across the globe-from protecting the critically endangered Sumatran rhino in Indonesia, to tracking northern jaguars in the foothills of Mexico, to studying the threats of the endangered green sea turtle.
gimMe Snacks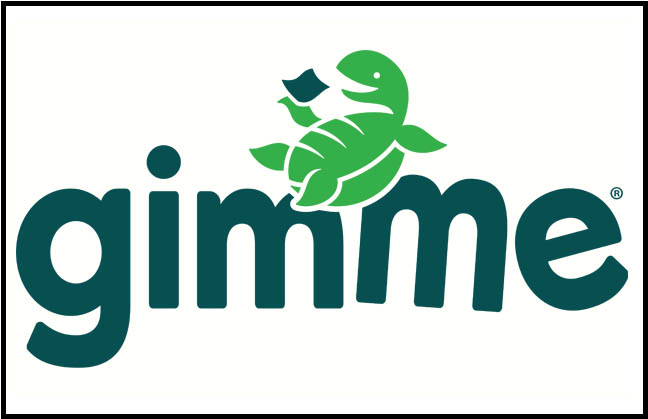 gimMe is an eco-conscious choice. The entire product line is made with premium USDA Certified organic and Non-GMO Project Verified seaweed sustainably cultivated and harvested. From our sustainable practices to our commitment to using the best ingredients, together we can help keep your diet and our environment healthy. We're a family company with a real passion for creating healthy superfood snacks that taste great. Together, we founded gimMe to share our passion and love of healthy snacking with you and your family.
NOGU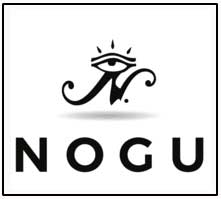 Launched in 2013, NOGU has become one of the fasting growing online jewelry brands in Canada with a focus on inclusivity, positive energy, and giving back to meaningful causes around the world. This year, NOGU has collaborated with partners such as The Sea Turtle Conservancy, Kids Around The World, One Tree Planted, and many more to design jewelry lines to help raise awareness for each cause.
.
The Turtle Hospital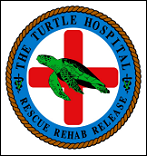 The Turtle Hospital in Marathon in the Florida Keys opened its doors 1986 with four main goals: 1) rehab injured sea turtles and return them to their natural habitat, 2) educate the public through outreach programs and visit local schools, 3) conduct and assist with research aiding to sea turtles (in conjunction with state universities), and 4) work toward environmental legislation making the beaches and water safe and clean for sea turtles.
Graft Cider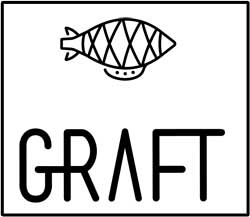 Graft was created by siblings Kyle & Sara Sherrer to develop a new kind of cider company. Their concept was two-fold: paying respect to old-world style of cider making while simultaneously experimenting with modern brewing techniques. All of Graft's ciders employ century-old European traditions of using wild yeast and bacteria to ferment to dryness. They then harness the flavor profiles created from this style of natural cider and develop unique and innovative styles which take a nod from some of the best craft beer producers in the world. They are a small company with a big dream of bringing sour cider to the masses and have assembled an amazing team of people to help bring it to you!
Four Seasons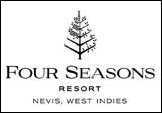 Four Seasons is dedicated to perfecting the travel experience through continuous innovation and the highest standards of hospitality. The company's guiding principle is the Golden Rule, and as such Four Seasons strives to have a long-lasting, positive influence on the communities where we operate and on the people we employ and serve around the world. We believe that this is integral to our success as a company. Four Seasons involves employees and guests in the common goal of preserving and protecting the planet. We engage in sustainable practices that conserve natural resources and reduce environmental impact. As importantly, sustainable tourism will enhance and protect the destinations where Four Seasons operates for generations to come.
Florida Leatherbacks Inc.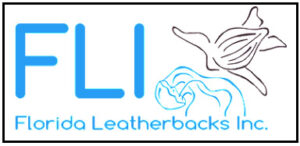 Leatherback sea turtles are an endangered species. They are very vulnerable to fisheries bycatch, marine pollution and coastal development. In Florida, their nest counts and the number of individual nesting turtles are increasing. Florida Leatherbacks Inc. conducts an intensive night time study utilizing mark recapture, satellite tracking, and genetic studies to unravel the mystery of the leatherback sea turtle. By tagging individual turtles and documenting every encounter, we can better understand the size and health of the population as well as basic parameters like nest frequency, individual size, migratory patterns, and survival rates.
The University of Central Florida Sea Turtle Research Program

The Marine Turtle Research Group is a group of UCF professional scientists and student volunteers dedicated to undertaking fundamental and applied research on marine turtles whilst supporting local capacity building and environmental awareness efforts necessary for successful conservation. Led by biology professor Llew Ehrhart, the group of UCF graduate and undergraduate students study sea turtles along the Atlantic shores as the females return to the beach to nest and juvenile green turtles gather in the nearby Indian River Lagoon.
The Nevis Turtle Group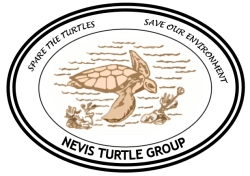 The Nevis Turtle Group (NTG) is dedicated to the development of a Sea Turtle Conservation Program for Nevis that involves local communities, and ensures that sea turtles will be there for the use of present and future generations. NTG was formed in 2003 by Lemuel Pemberton. Once formed, NTG gathered together a number of concerned volunteers to help monitoring the nesting beaches on Nevis. NTG volunteers work at night on beaches around Nevis to tag sea turtles and collect information about the nesting and movement of Nevis' sea turtles. Additional information, such as levels of nest predation and poaching are collected during morning surveys. NTG also gives presentations about sea turtles at local schools and works to involve children in sea turtle related activities.