Organizer
Sea Turtle Conservancy

It is the mission of the Sea Turtle Conservancy, formerly known as the Caribbean Conservation Corporation, to ensure the survival of sea turtles within the Caribbean, Atlantic and Pacific through research, education, training, advocacy and protection of the natural habitats upon which they depend. STC is a nonprofit, 501(c)(3) organization based in Florida with offices and projects in several other locations. STC is the oldest sea turtle organization in the world. Since its founding in 1959, STC's work has greatly improved the survival outlook for several species of sea turtles.
Certina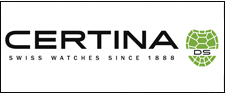 Certina watches are known for their precision, reliability and sporty character. The sport watch brand has an international reputation built on quality Swiss workmanship, throughout its 125-year history. Water is the source of all life. Perhaps this is the reason why humans have always been so fascinated by this element. Certina also succumbed to the magic of the oceans long ago, dedicating a series of timepieces to life above and under water. Certina's passion for the world's oceans dates back to the 1960s, when the brand equipped two underwater projects that aroused international attention. Certina's maritime models are the ideal companion on holiday, but they can also be much more than that. Thanks to their dynamic design they look great both at the conference table and at a smart dinner. They are reliable and elegant sport watches – and radiate a lust for life.
fahlo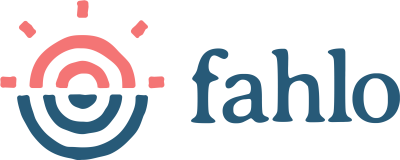 fahlo is a company selling bracelets that come with real animals to "fahlo" online. Growing up together in North Carolina two best friends since elementary school attended college in Wilmington, NC, where we both became exposed to the ocean and the abundance of wonderful life that lives in it. However, we also realized how detrimental mankind can be to our beautiful environment. From plastic, development, entertainment, and toxic pollution, we both decided that it was time to figure out how we could help fix this ongoing disaster. So join us in our mission to help clean up this planet and save those who cannot speak up to save themselves. By ourselves we can make a dent, but together we can make an impact.
Atlantis, Paradise Island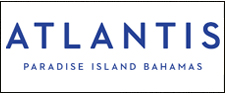 Atlantis, Paradise Island is a unique, ocean-themed destination located on Paradise Island, The Bahamas, and features a variety of accommodations, all built around a 141-acre waterscape comprised of over 20 million gallons of fresh and seawater lagoons, pools, and habitats. Home to the largest open-air marine habitat in the world, there are over 50,000 marine animals in lagoons and displays, including The Dig, a maze of underwater corridors and passageways providing a journey through ancient Atlantis. Atlantis supports multiple Bahamian and Caribbean marine conservation programs through the Atlantis Blue Project Foundation and has helped preserve over one million acres of marine habitat in The Bahamas. Learn more at BlueProjectAtlantis.
Turtle & Hughes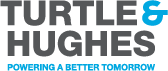 Turtle & Hughes has close to 100 years of market experience and ranks among the top 20 electrical distribution companies nationwide. With over 800 employees, it is an independent, woman-owned business that services the industrial, construction, commercial, electrical contracting, export and utility markets. It leads in sustainable products and solutions. Turtle Green is one of the industry's first sustainable electrical/industrial e-commerce product catalogs. Turtle & Hughes Integrated Supply division (THIS), services Fortune 100 companies operating nationwide, and in Canada, Puerto Rico and Mexico. www.turtle.com
Supercell

Supercell is a game company based in Helsinki, Finland, with offices in San Francisco, Seoul and Shanghai. Since our launch in 2010, we've brought five games to the global market – Hay Day, Clash of Clans, Boom Beach, Clash Royale and Brawl Stars. Our dream is to create great games that as many people as possible play for years and that are remembered forever.
Disney Conservation Fund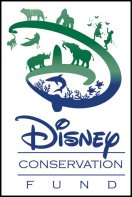 Disney Conservation Fund enables nonprofit organizations to provide support for more than 45 species across the globe-from protecting the critically endangered Sumatran rhino in Indonesia, to tracking northern jaguars in the foothills of Mexico, to studying the threats of the endangered green sea turtle.
gimMe Snacks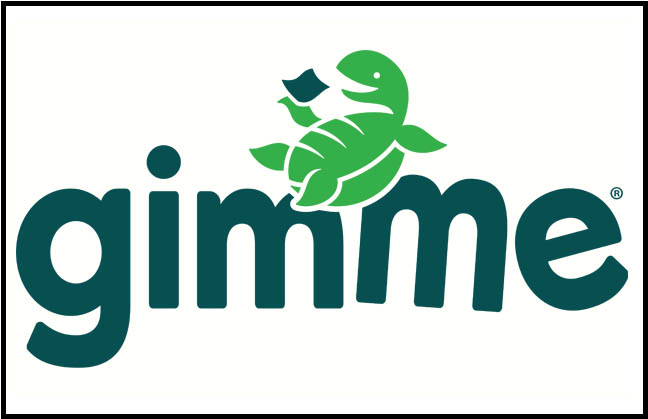 gimMe is an eco-conscious choice. The entire product line is made with premium USDA Certified organic and Non-GMO Project Verified seaweed sustainably cultivated and harvested. From our sustainable practices to our commitment to using the best ingredients, together we can help keep your diet and our environment healthy. We're a family company with a real passion for creating healthy superfood snacks that taste great. Together, we founded gimMe to share our passion and love of healthy snacking with you and your family.
Disney Cruise Line

The Disney Cruise Line vacation is an experience of a lifetime and a voyage like no other. Cruising with Disney creates fun and adventures for every age group young and old. Disney Cruise Line promises to bring out your "kid at heart" and build memories of a lifetime. Disney Cruise Line gives its guests the opportunity to embrace the spirit of imagination with cruise entertainment for every member in the family. The journey begins here at Disney Cruise Line, the most exciting, magical cruise line in the world. There is nobody who creates magic like Disney.
Disney's Vero Beach Resort
Disney's Vero Beach Resort is one part of the Disney Vacation Club. The Resort offers an alluring beach vacation on the Atlantic treasure coast for the perfect family holiday. Disney's Vero Beach Resort offers incredible Disney service: sing-along campfires, tennis courts, backboards, wine tasting, craft making, and even pin trading. Disney's Vero Beach Resort guests can experience lessons in surfing, snorkeling, fishing, and jungle trial bike adventures. Your entire family will find something to get them into the spirit of the Sunshine State. It's not just a Disney Vacation, it's a lifetime of vacation memories.
The Turtle Hospital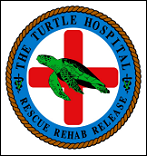 The Turtle Hospital in Marathon in the Florida Keys opened its doors 1986 with four main goals: 1) rehab injured sea turtles and return them to their natural habitat, 2) educate the public through outreach programs and visit local schools, 3) conduct and assist with research aiding to sea turtles (in conjunction with state universities), and 4) work toward environmental legislation making the beaches and water safe and clean for sea turtles.
1888 Mills
1888 Mills is a leading global manufacturer of home and commercial textiles catering to the retail, hospitality, and healthcare markets, worldwide. 1888 Mills beach line is a collaboration with SEAQUAL yarns and the Sea Turtle Conservancy. SEAQUAL yarn is made from upcycled marine plastic recovered from our oceans. A portion of the proceeds benefits the Sea Turtle Conservancy.
Graft Cider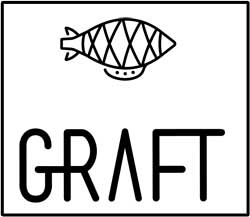 Graft was created by siblings Kyle & Sara Sherrer to develop a new kind of cider company. Their concept was two-fold: paying respect to old-world style of cider making while simultaneously experimenting with modern brewing techniques. All of Graft's ciders employ century-old European traditions of using wild yeast and bacteria to ferment to dryness. They then harness the flavor profiles created from this style of natural cider and develop unique and innovative styles which take a nod from some of the best craft beer producers in the world. They are a small company with a big dream of bringing sour cider to the masses and have assembled an amazing team of people to help bring it to you!
Waterline Villas and Marina
Waterline Villas & Marina, Autograph Collection®, is the only full-service resort on Anna Maria Island, Florida. The boutique waterfront hotel offers exclusive amenities, distinctive services and numerous opportunities for guests to enjoy the authentic, laidback, beach town vibe of Anna Maria Island. The resort features 37 stylish two-bedroom villa-condos with gourmet kitchens; a 50-slip marina offering a variety of water activities; the French-inspired signature restaurant, The Chateau Anna Maria; and a resort style swimming pool with oversized sun deck extending into the marina. Through a partnership with Anna Maria Island Turtle Watch & Shorebird Monitoring, the resort supports efforts to maintain a suitable habitat for sea turtles, shorebirds and the island ecosystem through special guest programs, promotions and messaging. Learn more at WaterlineResort.com.
Mainsail Vacation Rentals
Mainsail Vacation Rentals manages a collection of private vacation homes in Florida and the Caribbean. Primarily focused on Anna Maria Island, Florida, Mainsail Vacation Rentals provides a curated portfolio of homes that complements the quality, aesthetics and service values of Mainsail Lodging & Development. Properties range from beautifully appointed  beachfront condominiums at Mainsail Beach Inn to eclectic and mod escapes at Mello on the Beach. Guests have access to 24/7 support and the option of an in-person welcome check-in experience. Home owners receive peace of mind knowing an experienced operator will create and manage their listing, drive revenue, and provide a reservations office, while completely handling the bookings, guest support, housekeeping and maintenance. Learn more at MainsailVR.com
Four Seasons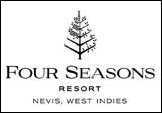 Four Seasons is dedicated to perfecting the travel experience through continuous innovation and the highest standards of hospitality. The company's guiding principle is the Golden Rule, and as such Four Seasons strives to have a long-lasting, positive influence on the communities where we operate and on the people we employ and serve around the world. We believe that this is integral to our success as a company. Four Seasons involves employees and guests in the common goal of preserving and protecting the planet. We engage in sustainable practices that conserve natural resources and reduce environmental impact. As importantly, sustainable tourism will enhance and protect the destinations where Four Seasons operates for generations to come.
Shark Reef Aquarium

Shark Reef is dedicated to establishing and maintaining the highest standards of animal care, to providing its visitors with an entertaining and educational experience, and to the practice of meaningful research and conservation initiatives. Several initiatives are taken by Shark Reef to encourage the message of conservation and preservation. Recycling facility water and implementing imitation coral into exhibits to preserve natural resources are just two ways Shark Reef sets the example..
Florida Leatherbacks Inc.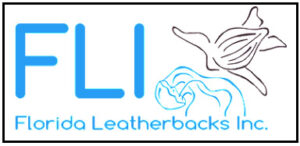 Leatherback sea turtles are an endangered species. They are very vulnerable to fisheries bycatch, marine pollution and coastal development. In Florida, their nest counts and the number of individual nesting turtles are increasing. Florida Leatherbacks Inc. conducts an intensive night time study utilizing mark recapture, satellite tracking, and genetic studies to unravel the mystery of the leatherback sea turtle. By tagging individual turtles and documenting every encounter, we can better understand the size and health of the population as well as basic parameters like nest frequency, individual size, migratory patterns, and survival rates.
Anna Maria Island Turtle Watch & Shorebird Monitoring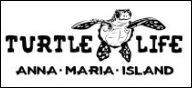 For 30+ years Anna Maria Island Turtle Watch (AMITW) has coordinated conservation efforts for 12 miles of Manatee County shoreline. In three decades, we monitored 7339 turtle activities, protected 4454 nests, 301, 694 turtle eggs, and watched 271,680 hatchlings depart to become a future generation of loggerheads that will return to the region as they reach maturity.
Caretta Research Project
Caretta Research Project is a hands-on research, conservation and education program dedicated to studying and protecting loggerhead sea turtles on Wassaw National Wildlife Refuge off the coast of Savannah, Georgia. It is the mission of the Caretta Research Project to ensure the long-term protection and full recovery of the Northwest Atlantic loggerhead population and the ecological roles that it plays through research, conservation and education.
.
The Nevis Turtle Group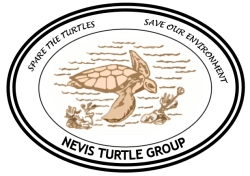 The Nevis Turtle Group (NTG) is dedicated to the development of a Sea Turtle Conservation Program for Nevis that involves local communities, and ensures that sea turtles will be there for the use of present and future generations. NTG was formed in 2003 by Lemuel Pemberton. Once formed, NTG gathered together a number of concerned volunteers to help monitoring the nesting beaches on Nevis. NTG volunteers work at night on beaches around Nevis to tag sea turtles and collect information about the nesting and movement of Nevis' sea turtles. Additional information, such as levels of nest predation and poaching are collected during morning surveys. NTG also gives presentations about sea turtles at local schools and works to involve children in sea turtle related activities.
The University of Central Florida Sea Turtle Research Program

The Marine Turtle Research Group is a group of UCF professional scientists and student volunteers dedicated to undertaking fundamental and applied research on marine turtles whilst supporting local capacity building and environmental awareness efforts necessary for successful conservation. The group of UCF graduate and undergraduate students study sea turtles along the Atlantic shores as the females return to the beach to nest and juvenile green turtles gather in the nearby Indian River Lagoon.