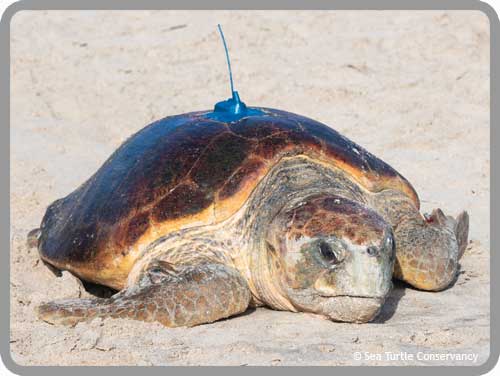 Surfs up, dudes and dudettes! My name's Kelpy! My friends at SEA LIFE chose me to race in this year's Tour de Turtles marathon to raise awareness about the dangers of plastic debris. I've been training for my migration all summer by nesting super high on the beach, stretching my flippers and perfecting my dive. Even though I'm super athletic, I won't stand a chance if I have to compete with plastic debris! All I want to do is ride the Gulf Current and surf some tubular waves, but gnarly trash like plastic bags, straws, balloons and even microplastics keep getting in my way. That's why I need your help to spread the word and keep up with my journey. I'll see you on the winner's podium!
I was named by my Sponsor, Sea Life Trust. Check out my marathon migration map, where you can follow along as I swim to raise awareness about the threat of Plastic Debris to sea turtles. Please help me raise awareness about my cause by supporting me!

Learn more about loggerhead sea turtles.