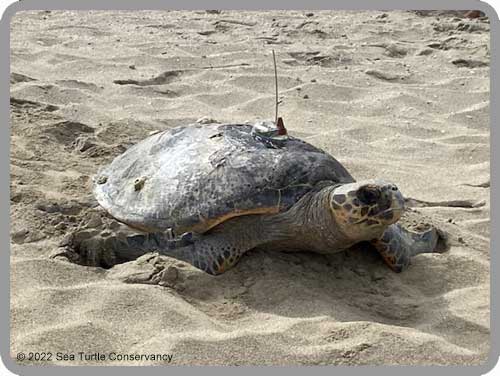 Hello there! My name is Brownie! Even though I prefer the slow-paced, island lifestyle most of the time, I agreed to participate in this year's Tour de Turtles to help out my sponsors at the Four Seasons Nevis. It might all seem like a tropical paradise now, but I've been selected to raise awareness about the dangers of climate change, a major threat to our beautiful beaches. Because of climate change, sea levels are rising, resulting in the disappearance of many nesting beaches. To battle this problem, humans can use energy-saving methods of transportation, plant vegetation along beaches to provide better nesting habitat, and use more solar or wind energy. I plan to swim throughout the Caribbean to let everyone know about climate change. I'll try my best not to get stuck on island time, but I can't make any promises!
I was named by my Sponsor, Four Seasons. Check out my marathon migration map, where you can follow along as I swim to raise awareness about the threat of Climate Change to sea turtles. Please help me raise awareness about my cause by supporting me!

Learn more about hawksbill sea turtles.
As we are getting close to end of the 2022 Tour de Turtles, please take a survey to let us know how we can improve.