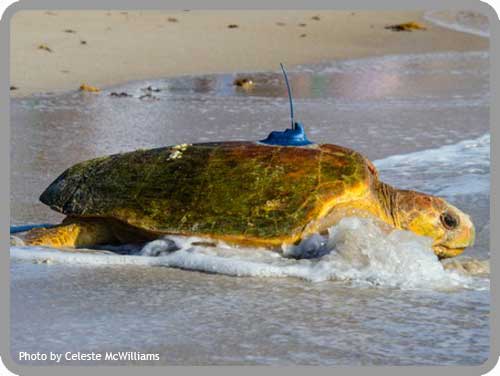 Kaltxì! That means hello in Na'vi. And my name is Ronal. I'm known as a wise leader and appreciate all the ways the ocean provides for me and my sea turtle family. But I need your help if I'm going to find my way to the top of the Tour de Turtles leaderboard while protecting the ocean and all her creatures! Thankfully I have the support of my friends at Disney to help me spread the word about the importance of living in harmony with our planet. Together, protecting our planet and the species that inhabit her is our #1 goal. We hope you'll join us! So now I say, Eywa ngahu, which means "may Eywa be with you" as I head out on my journey to the Big Blue.
I was named by my Sponsor, Disney Cruise Line. Check out my marathon migration map, where you can follow along as I swim to raise awareness about the threat of to sea turtles. Please help me raise awareness about my cause by supporting me!

Learn more about loggerhead sea turtles.
As we are getting close to end of the 2022 Tour de Turtles, please take a survey to let us know how we can improve.