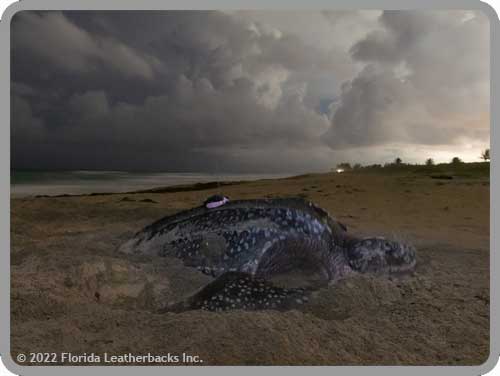 Surf's up dudes and dudettes! The name's Cleo! I just returned from the most epic surfing trip and was turtley stoked when my pals at the Sea Turtle Conservancy called me on my shell-phone and asked me to join the Tour de Turtles. Not only am I determined to bring home the gold medal, I also need to raise awareness about a gnarly problem that sea turtles face… the danger of boat strikes. I've traveled all around the world and can't believe how fast some of you humans drive your boats! I had to dodge so many speeding vessels especially during the summer and holidays. Totally NOT tubular! That's why I plan to educate as many people as I can during the Tour de Turtles about safe boating practices and the dangers of boat strikes. Hope you'll all cheer me on during the race this year. Catch ya on the flip side!
I was named by my Sponsor, Sea Turtle Conservancy. Check out my marathon migration map, where you can follow along as I swim to raise awareness about the threat of Boat Strikes to sea turtles. Please help me raise awareness about my cause by supporting me!

Learn more about leatherback sea turtles.