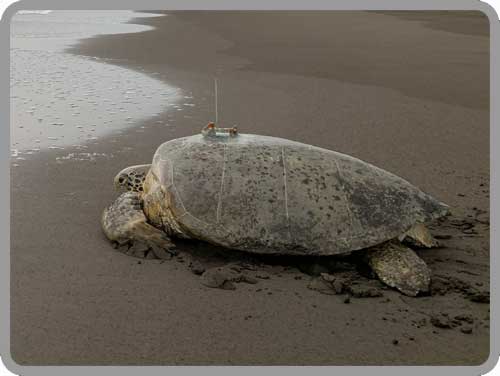 Aloha! My name's Aukai which means "explorer of the sea" in Hawaiian. While my name is Hawaiian, inspired by my sponsors at honu, I actually come from a very special place in Costa Rica called Tortuguero. My green turtle friends and I love to nest at Tortuguero now, but not too long ago we were almost completely wiped out by poachers trying to eat us or sell our meat. Luckily STC's Founder Dr. Archie Carr helped save us just in the nick of time, but unfortunately illegal poaching still happens today. You can help by educating the public about how important sea turtles are to the ecosystem, and support eco-tourism programs like the Sea Turtle Conservancy has in Tortuguero, where I'm from! Thousands of visitors come to Tortuguero every year to witness sea turtles nest, and the economy in Tortuguero thrives off of it! By moving from the consumptive use of sea turtles to eco-tourism, STC has found that green turtles are worth much more alive than dead. Now I'm ready to prove my worth in the Tour de Turtles migration marathon and educate even more people on my journey. I hope you'll join me!
I was named by my Sponsor, HONU. Check out my marathon migration map, where you can follow along as I swim to raise awareness about the threat of Adult Harvest for Consumption to sea turtles. Please help me raise awareness about my cause by supporting me!

Learn more about green turtle sea turtles.