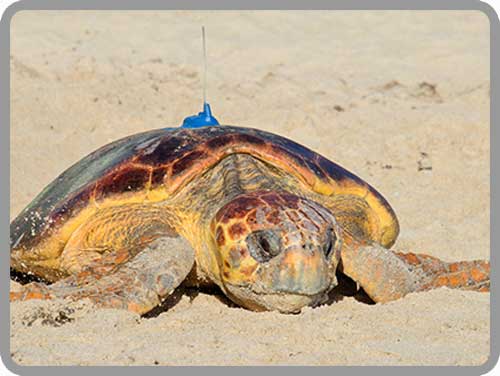 Hello my darlings. I'm Barbra StreiSAND, but my friends call me "Babs." I took a break from my busy touring schedule to participate in a new kind of tour this year, the Tour de Turtles migration marathon. Just trying to give the fans what they want! I have no doubt that the Tour de Turtles will be my most successful tour yet. And I've made a commitment to my fans and sponsors at Graft Cider to raise awareness about a cause very close to my heart this year-- the dangers of plastic debris. I'd like to encourage all of my fans to skip the straw or switch to a metal or reusable option. Afterall, no one wants to ruin their lipstick. And to stay hydrated during the race, I'll be using my reusable water bottle instead of a nasty plastic one. With the help of my fans, I know I can win the Tour de Turtles race and educate the masses about single-use plastics. Believe me, this will be the year "A Star is Born." But please, no autographs until after the race.
I was named by my Sponsor, Graft Cider. Check out my marathon migration map, where you can follow along as I swim to raise awareness about the threat of Plastic Debris to sea turtles. Please help me raise awareness about my cause by supporting me!

Learn more about loggerhead sea turtles.